Premier aperçu du Story Pack LEGO Dimensions tiré du film Fantastic Beasts and Where To Find Them grâce au catalogue de l'enseigne anglais Argos qui annonce une disponibilité en novembre prochain.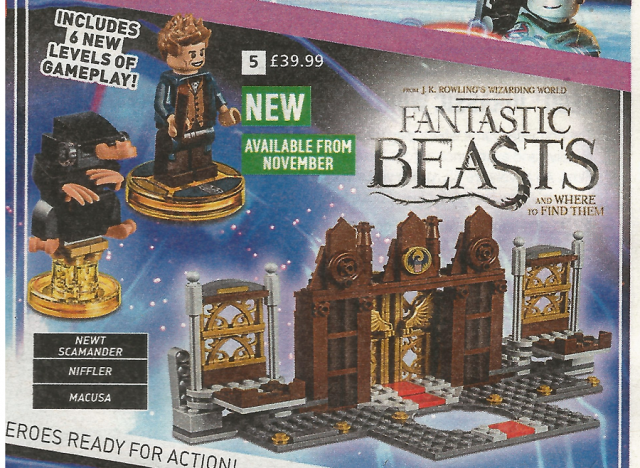 Ce Story Pack apporte six nouveaux niveaux, la minifig de New Scamander, un niffleur (Niffler) et un nouvel habillage pour votre Toy Pad LEGO Dimensions. Le nouveau habillage de portail représente le Magical Congress of the United States of America qui peut être aperçu dans la bande-annonce du film.
Pour rappel, les deux autres Story Packs seront tirés du reboot féminin du film Ghostbusters (référence 71242, disponible en septembre prochain et déjà en précommande sur amazon) et du prochain film The LEGO Batman Movie.
(vu sur bricksfans.com)
LEGO Dimensions : aperçu du Story Pack Fantastic Beasts and Where to Find Them