Alors que la série 16 des minifigs à collectionner (réf LEGO 71013) prévue pour septembre prochain n'a toujours pas été officiellement dévoilée par LEGO, elle est déjà en vente aux Etats-Unis dans plusieurs LEGO Stores et Toys R Us comme le montrent plusieurs photos.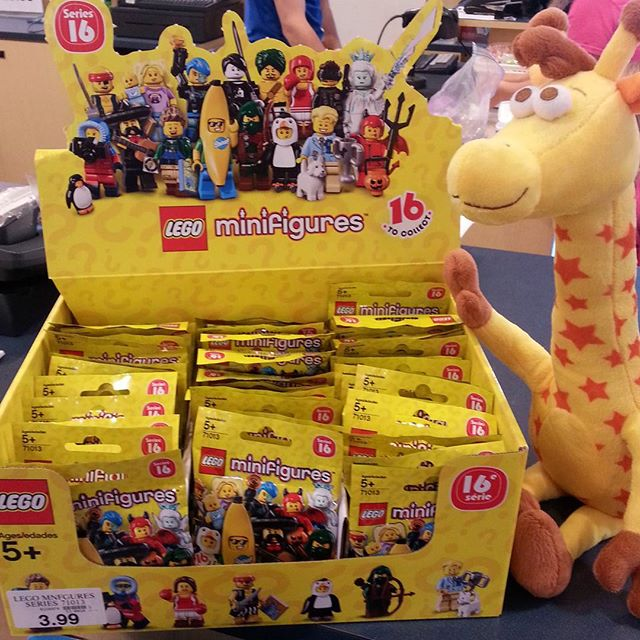 Cela nous permet donc de découvrir de manière « officielle » les 16 minifigurines de cette série, vendue par exemple 3,99$ l'unité au Toys R Us d'Appleton dans le Wisconsin (photo ci-dessus).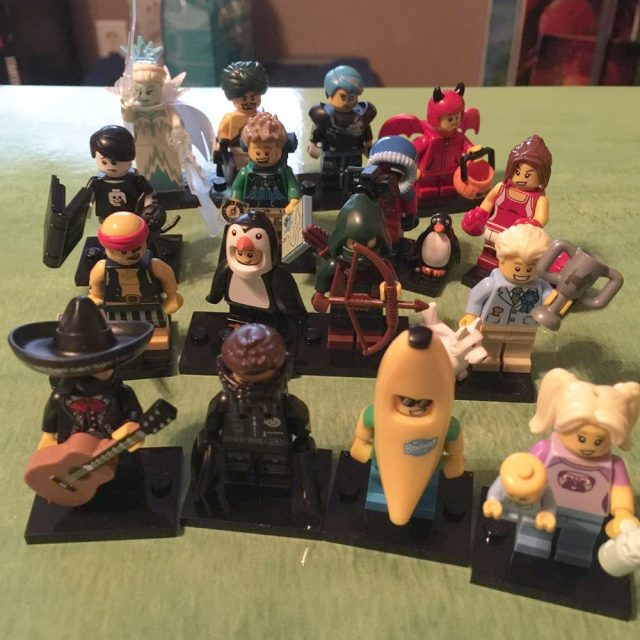 Selon les premières informations de CM4Sci sur Eurobricks, il semblerait que cette mise en vente anticipée soit volontaire (de la part des magasins ? de LEGO ?) pour faire de la place pour un retour en septembre de la série Disney (actuellement en rupture) afin d'accompagner la sortie du set 71040 Disney Castle :
They want the Disney series to come back in September so it can be sold alongside the Disney castle, so they pushed Collectible Minifigures series 16 up.
Pour rappel, la boîte de 60 sachets est déjà disponible à la précommande sur Amazon.
Je ne sais pas si les LEGO Store français ont déjà reçus cette nouvelle série, mais je ne manquerai pas de poser la question la semaine prochaine. Si ces Collectible Minifigures series 16 sont déjà disponible outre Atlantique, LEGO avancera peut-être la date de sortie ici aussi ?
(via Eurobricks)
LEGO Collectible Minifigures series 16 : déjà en vente aux USA