Après l'annonce de la nouvelle série animée LEGO Star Wars The Freemaker Adventures, voici un trailer qui permet de découvrir les différents personnages et cette histoire de sabre laser surpuissant que nos pilleurs d'épaves vont essayer de reconstituer tout en échappant à l'Empire !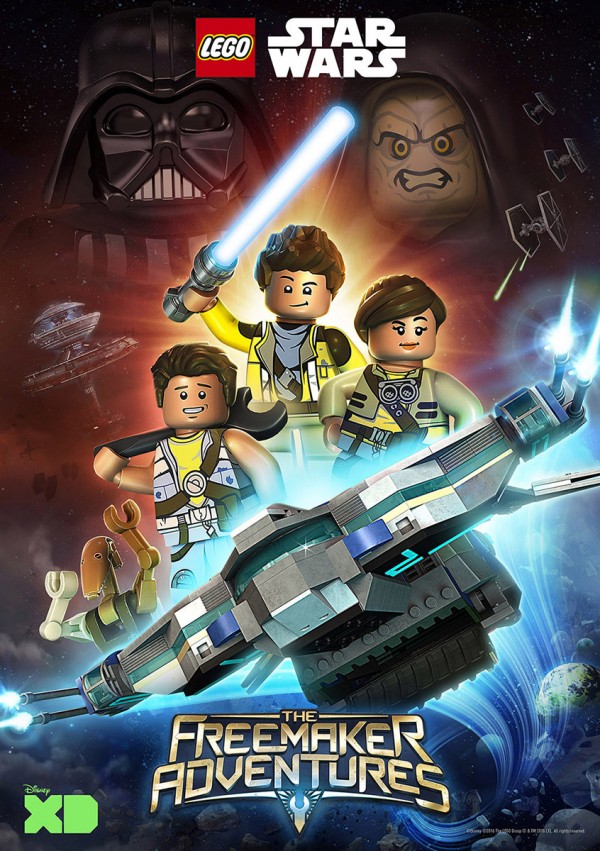 Rendez-vous donc cet été pour découvrir cette nouvelle série qui sera accompagnée par deux sets LEGO Star Wars : 75145 Eclipse Fighter et 75147 Star Scavenger.
Long ago, a Jedi Master forged the Kyber Saber, a lighsaber made of Kyber Crystals.

It proved to be too powerful, so the Jedi Master shattered it, and scattered the crystals throughout the galaxy, to keep the power out of evil's hands.

Meet Kordi, Zander, and Rowan, three sibling scavengers who, with the help of Roger and Naare, are on a quest across the galaxy, to retrieve the Kyber Crystals before the Emperor does.

LEGO The Freemaker Adventures trailer
LEGO Star Wars The Freemaker Adventures : le trailer