Disney ne s'arrête jamais ! Après The Freemaker Adventures, voici encore une nouvelle série animée LEGO Star Wars, cette fois-ci pour accompagner l'Episode VII The Force Awakens.
LEGO Star Wars: The Resistance Rises suivra donc quelques événements qui se sont déroulés juste avant le début de l'épisode VII, avec par exemple dans le premier épisode Poe Dameron à la rescousse de l'Amiral Ackbar, retenu prisonnier par le First Order.
Cette série animée sera donc l'occasion de croiser le Captain Phasma, Kylo Ren, Han Solo, Finn, Rey, BB-8 ou encore Maz Kanata, et surtout les différents vaisseaux de la gamme LEGO Star Wars…
Début de la diffusion aux USA le 15 février 2016 sur la chaîne Disney XD, affaire à suivre pour la disponibilité chez nous !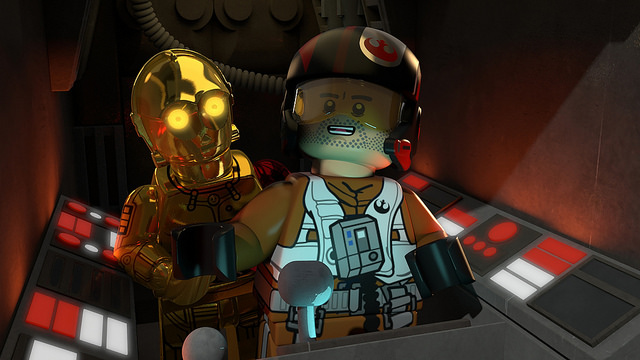 (lien vers le communiqué de presse de Disney)
LEGO Star Wars: The Resistance Rises