L'info 2016 du jour concerne le reboot de la saga Ghostbusters : LEGO a également acquis les droits auprès de Sony Pictures pour décliner ce reboot en briques.
Sony Pictures a ainsi annoncé : "Alongside Mattel, we have LEGO on board, Funko doing Pop! Vinyl and Rubie's is making costumes. It's expansive. We have something for everyone, whether you're a collector or an everyday toy buyer."
En plus de l'énorme QG 75827 Ghostbusters Firehouse Headquarters des films SOS Fantômes originaux, il faudra donc s'attendre à des sets sur ce nouveau film qui sera basé sur une équipe de chasseuses de fantômes entièrement féminine ! La sortie du film (pour l'instant sobrement nommé Ghostbusters 3 / S.O.S. Fantômes 3) étant prévue pour juillet 2016, les sets pourraient arriver autour de l'été prochain…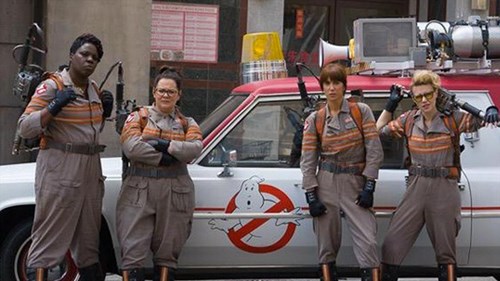 Reboot Ghostbusters : LEGO a acquis les droits !