Le teasing est définitivement terminé : LEGO vient de publier les visuels officiels du nouveau set LEGO Ideas 21304 Doctor Who sur le blog LEGO Ideas.
Pour résumer : une disponibilité au 1er décembre pour 54,99€, 623 pièces, le TARDIS et la salle de contrôle, le Onzième Docteur (Matt Smith), le Douzième Docteur (Peter Capaldi), Clara Oswald (Jenna Coleman), un Ange Pleureur (Weeping Angel en VO) et deux Daleks.
Cliquez sur les images pour les voir en grand !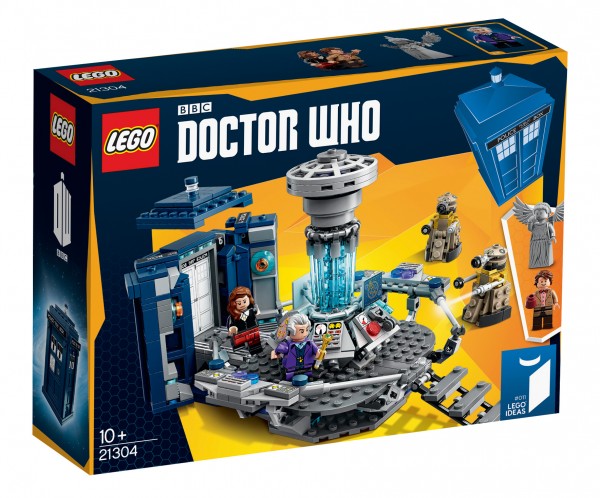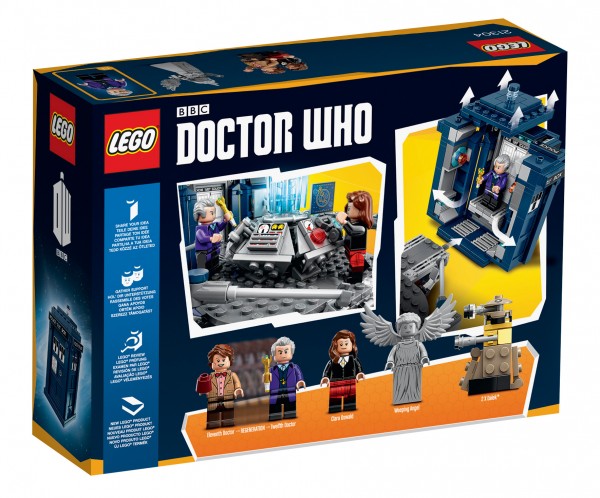 Et la description du set :
Construct a stunningly detailed LEGO® version of the iconic TARDIS® and role-play the Doctor's time-travel adventures!

Created by fan-designer Andrew Clark and selected by LEGO Ideas members, this set is based on the BBC's popular and long-running television series about a Time Lord – the Doctor – exploring the universe in a blue police box.

Due to trans-dimensional engineering, the TARDIS is bigger on the inside than the outside and this cool multifunctional set includes the console room that houses all the flight controls.

Regenerate the Doctor and defeat the evil Daleks™ and a Weeping Angel with the help of his extraordinary companion Clara. Then close the doors of the TARDIS and launch into another dimension!

Includes 4 minifigures with assorted accessory elements: the Eleventh Doctor, the Twelfth Doctor, Clara Oswald and a Weeping Angel, plus 2 Daleks™.
LEGO Ideas 21304 Doctor Who : les visuels officiels