Rovio, connu pour le jeu Angry Birds et ses nombreux dérivés, vient de publier un communiqué de presse (ci-dessous) annonçant un partenariat avec LEGO pour accompagner la sortie du film Angry Birds en 2016.
LEGO multiplie donc les licences dans des directions parfois inattendues, et nous retrouverons bientôt oiseaux et cochons dans des sets qui auront sans doute comme principale play feature un lance pierre pour projeter un oiseau sur un empilement de briques sur lesquelles reposent des cochons… (à moins d'un changement de direction complet dans le scénario du film)
Personnellement j'ai l'impression que les jeux Angry Birds ne sont plus très populaires, malgré les tentatives de Rovio pour relancer la licence avec des jeux de course de kart ou d'heroic fantasy… Et vous de votre côté, vous jouez encore à l'un des jeux Angry Birds ?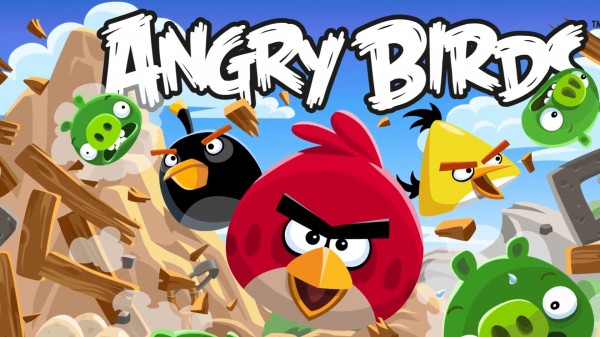 Rovio teams with The LEGO Group to create a collection of building sets related to its 2016 film

LAS VEGAS, Nevada– 8th June 2015– Rovio, makers of Angry Birds, the most downloaded mobile game ever, today announced a partnership with The LEGO Group to develop a line of construction toys. LEGO® Angry Birds will be available in spring 2016 to coincide with the release of The Angry Birds Movie, a full-length feature film based on the popular gaming franchise.

"The LEGO brand has an unparalleled ability to connect with people through products that spark creativity and imagination. We're really excited to build experiences together with this amazing best-in-class partner," said Pekka Rantala, Chief Executive Officer of Rovio.

"We are excited to bring Angry Birds to life in LEGO form, given the popularity of the game and its characters with fans of all ages, which will only be amplified by the forthcoming film," said Jill Wilfert, Vice President, licensing & entertainment at The LEGO Group. "We seek partnership with globally relevant properties that offer a unique and rewarding play experience to our fans, and our designers are having fun developing building sets that leverage the engaging play and deconstruction found in the Angry Birds game."

Further details about the collection, available in spring of 2016, are not yet available.
La licence Angry Birds chez LEGO en 2016