Dommage pour les fans du jeu vidéo Overwatch 2 : LEGO annonce aujourd'hui que le set LEGO Overwatch 76980 Titan qui devait initialement sortir le 1er février 2022 est repoussé ou annulé.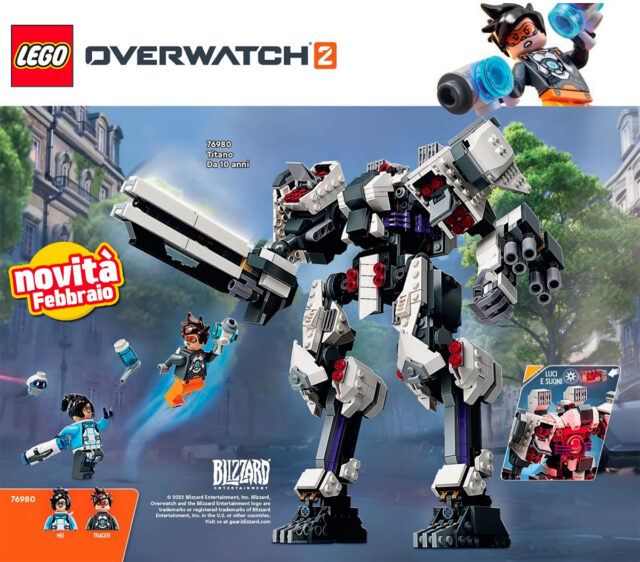 L'éditeur de jeux vidéo Activision Blizzard fait l'objet de très nombreuses accusations de harcèlement sexuel et de discrimination au sein de l'entreprise, avec notamment une manifestation des employés en fin d'année dernière et la démission du PDG Bobby Kotick.
LEGO souhaite donc prendre un peu de recul sur ce partenariat, le temps de voir comment évoluent les choses côté Activision Blizzard et de mesurer l'impact négatif potentiel du partenariat. Autrement dit, le set n'a plus de date de sortie pour l'instant, et LEGO pourrait très bien décider d'abandonner totalement ce partenariat et de ne jamais le commercialiser. Affaire à suivre.
We are currently reviewing our partnership with Activision Blizzard, given concerns about the progress being made to address continuing allegations regarding workplace culture, especially the treatment of female colleagues and creating a diverse and inclusive environment. While we complete the review, we will pause the release of a LEGO Overwatch 2 product which was due to go on sale on February 1, 2022.
LEGO Overwatch 2 76980 Titan : partenariat en pause, sortie du set repoussée ou annulée