Un premier set LEGO Architecture 2022 est en ligne sur la boutique en ligne officielle : la nouvelle skyline LEGO 21057 Singapore (827 pièces, 59,99€) sortira le 1er janvier prochain.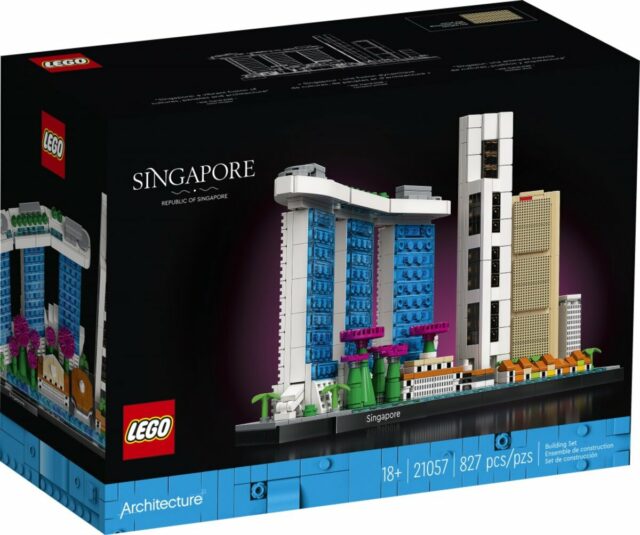 Au programme de cette représentation microscale des principaux bâtiments et lieux de Singapour : l'hôtel Marina Bay Sands, l'OCBC Centre, One Raffles Place, le marché alimentaire Lau Pa Sat, The Fullerton Hotel Singapore et Supertree Grove à Gardens by the Bay.
► Retrouvez ce set LEGO Architecture 21057 Singapore skyline sur le Shop officiel LEGO.
Nouveauté LEGO Architecture 2022 : la skyline 21057 Singapore est en ligne sur le Shop officiel