Après le teasing d'hier, voici déjà l'annonce officielle du nouveau set LEGO 71395 Super Mario 64 ? Block avec une mystery box qui s'ouvre pour dévoiler différents niveaux microscale du jeu culte de la Nintendo 64.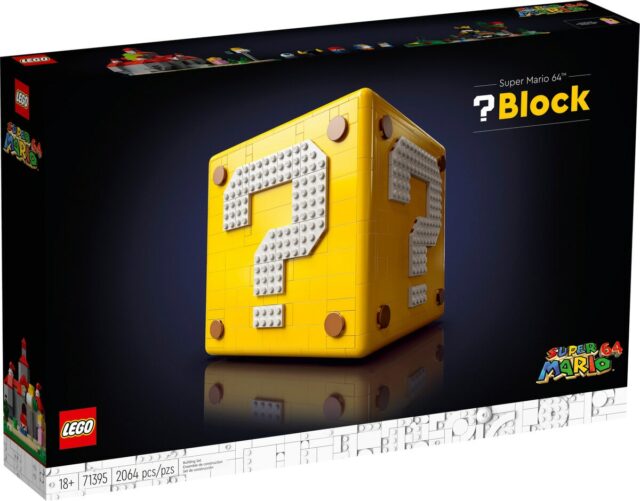 Au programme, 2064 pièces pour recréer la célèbre boîte mystère et quatre niveaux du jeu vidéo Super Mario 64 : le Château de Peach, la Bataille de Bob-omb, la Montagne Gla-Gla et les Laves Fatales. LEGO joue encore la carte de la nostalgie à fond avec Nintendo. Le mécanisme d'ouverture de la boite a l'air assez impressionnant, à découvrir dans la vidéo en bas d'article.
Plusieurs micro-figurines Super Mario (mais malheureusement toujours pas de vraies minifigs) : Mario, la princesse Peach, le roi Bob-omb, un Chomp enchaîné, etc… Les grosses figurines interactives de Mario (71360 Adventures with Mario) et Luigi (71387 Adventures with Luigi) peuvent être utilisées ici pour générer les sons et musiques du jeu vidéo et "chercher les étoiles de puissance qui déclenchent des réactions secrètes chez les deux héros".
Commercialisation à partir du 1er octobre 2021 au prix de 169,99€.
 ► Retrouvez ce set LEGO 71395 Super Mario 64 Question Mark Block sur le Shop officiel LEGO.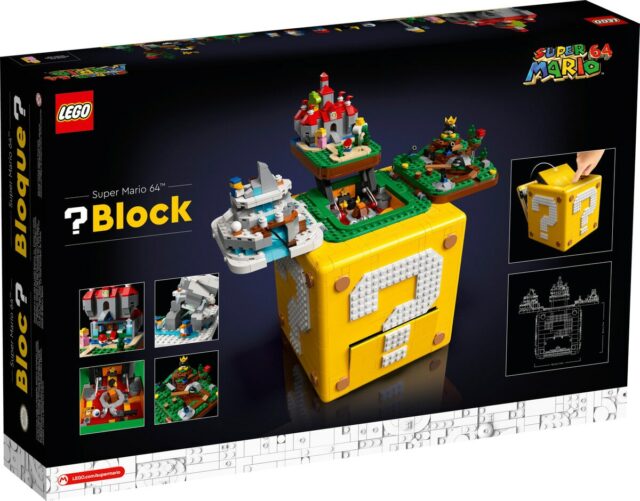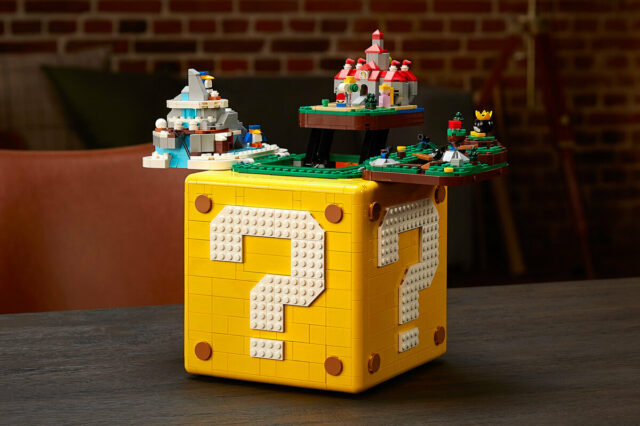 Are you ready to find Princess Peach? Open the LEGO Super Mario 64 ? Block and here we go! Open the LEGO Super Mario Block and relive the adventure!  https://t.co/0qfzoIcfXV#LEGO #LEGOSuperMario #SuperMario #SuperMario64 #QuestionMarkBlock pic.twitter.com/tI903E1rEl

— LEGO (@LEGO_Group) September 9, 2021
Nouveauté LEGO 71395 Super Mario 64 ? Block : l'annonce officielle