Comme prévu, le nouveau droïde LEGO Star Wars 75308 R2-D2 UCS (2314 pièces, 199,99€) est maintenant disponible sur le Shop officiel LEGO !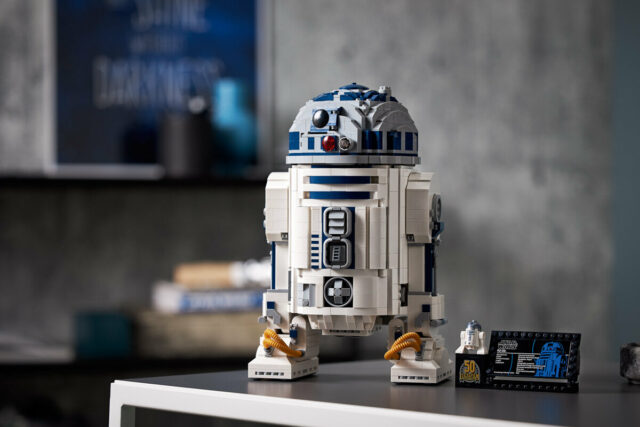 Un joli modèle d'exposition de 31 cm de haut pour 20 cm de large et 15 cm de profondeur, accompagné d'une plaque de présentation et d'une pièce tampographiée qui vient fêter les 50 ans de la création de la société Lucasfilm. Et d'un R2-D2 version minifig.
Grâce à l'opération promotionnelle LEGO Star Wars May the 4th 2021, vous bénéficiez en prime des points VIP doublés (soit l'équivalent de 10% de remise à valoir sur un prochain achat) et du joli petit set microscale 40451 Tatooine Homestead offert dès 85€ d'achat en produits LEGO Star Wars jusqu'au 5 mai ou dans la limite des stocks disponibles.
► Pour en profiter, rendez-vous sur la boutique en ligne officielle LEGO.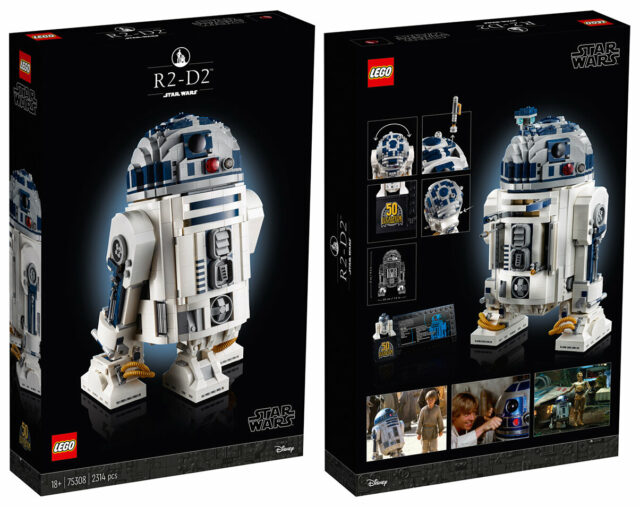 LEGO Star Wars May the 4th 2021 : le nouveau droïde 75308 R2-D2 est disponible sur le Shop LEGO !