Le nouveau set LEGO Ideas 21326 Winnie the Pooh (1265 pièces, 109,99€) est désormais disponible en avant-première VIP sur le Shop officiel LEGO.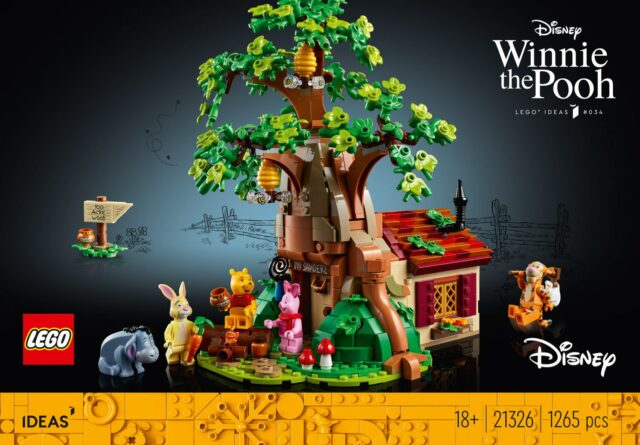 La maison de Winnie l'Ourson est articulée à l'arrière pour dévoiler l'intérieur aménagé. Cinq figurines au programme, les principaux personnages sont là : Winnie, Porcinet, Tigrou, Coco Lapin et Bourriquet.
Un joli set, coloré et agréable à monter : une adaptation réussie du projet initial, même si la nostalgie a un prix. Vous pouvez retrouver ma review à cette adresse si vous voulez le revoir de plus près.
Pensez à vérifier que vous êtes bien connecté à votre compte VIP si le bouton « Ajouter au panier » ne s'affiche pas. Si vous n'êtes pas encore membre du programme LEGO VIP, l'inscription est gratuite ici. Et si cela vous intéresse, sachez que des illustrations mettant en scène Winnie et ses amis à la sauce LEGO sont disponibles sur le Centre des récompenses en échange de points VIP.
► Retrouvez ce nouveau set LEGO Ideas 21326 Winnie the Pooh sur la boutique en ligne officielle LEGO. Et vous obtiendrez au passage en cadeau la maison-carotte 40449 Easter Bunny's Carrot House actuellement offerte dès 60€ d'achat.
---
Sur le Shop LEGO : le set LEGO Ideas 21326 Winnie the Pooh est disponible