LEGO offre actuellement le mini set LEGO 40186 Year of the Pig (pour célébrer 2019 / l'année du cochon dans le calendrier chinois) pour tout achat du set asiatique 80103 Dragon Boat Race (49,99€).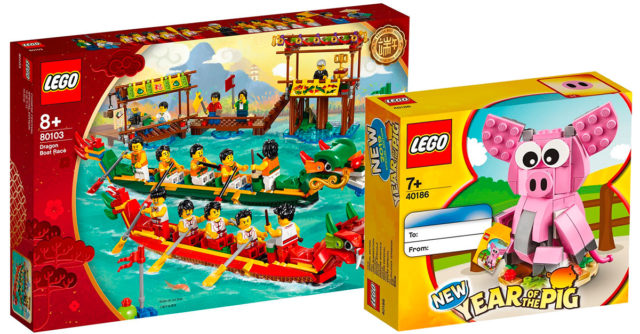 Attention, l'offre est valable uniquement sur la boutique officielle en ligne LEGO, et uniquement pour l'achat du set 80103. Pas de date de fin annoncée, un simple "dans la limite des stocks disponibles".
Bref, pour en profiter, ça se passe à cette adresse.
Uniquement sur le Shop LEGO : le mini set 40186 Year of the Pig offert