C'est parti pour les offres promotionnelles LEGO Star Wars May the 4th, du 3 au 6 mai 2019 !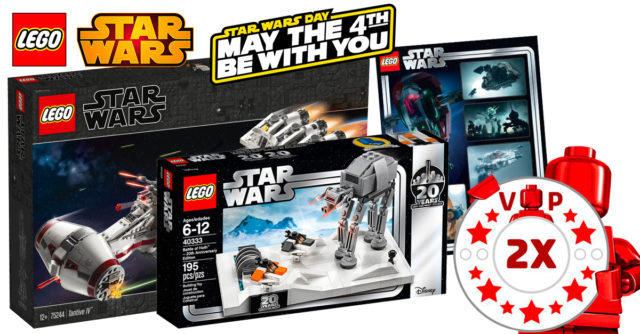 Le nouveau set LEGO 75244 Tantive IV (219,99€) est disponible aujourd'hui 3 mai en avant-première pour les membres du programme de fidélité LEGO VIP (inscription gratuite à cette adresse, n'oubliez pas de vérifier que vous êtes connecté).
Et il sera disponible dès demain 4 mai pour tout le monde, c'est vraiment juste histoire de dire qu'il y a une avant-première !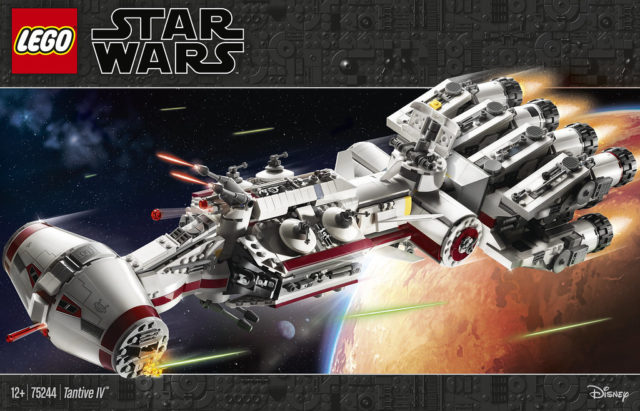 Concernant les offres promotionnelles, petit récap :
Le set LEGO 40333 Battle of Hoth (ci-dessous) offert dès 75€ d'achats LEGO Star Wars
Une sélection de sets LEGO Star Wars en réduction à cette adresse
Un poster offert dès 35€ d'achat pour les clients VIP
Et les points VIP sont doublés sur toute la gamme LEGO Star Wars (soit l'équivalent de 10% de remise à valoir sur un prochain achat).
► Retrouvez tous les détails de l'opération sur le Shop LEGO à cette adresse !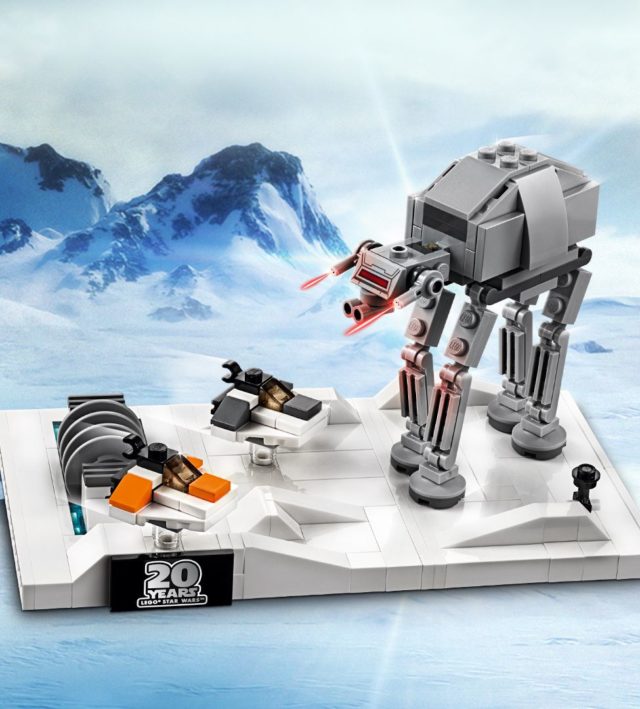 Pour ceux qui ont un LEGO Store à proximité, en plus des offres ci-dessus, le polybag 30383 Naboo Starfighter y est offert dès 35€ d'achat dans la gamme LEGO Star Wars. L'offre n'est valable qu'en magasin, pas en ligne.
A noter que les sets 75259 Snowspeeder 20th Anniversary et 75242 Black Ace TIE Interceptor bénéficient des points VIP doublés tout le mois de mai.
LEGO Star Wars May the 4th : c'est parti pour les points VIP doublés, le nouveau Tantive IV et des cadeaux