Vous avez été nombreux à me le réclamer : voici donc le guide de tâtage de la nouvelle série de minifigs à collectionner The LEGO Movie 2 (71023).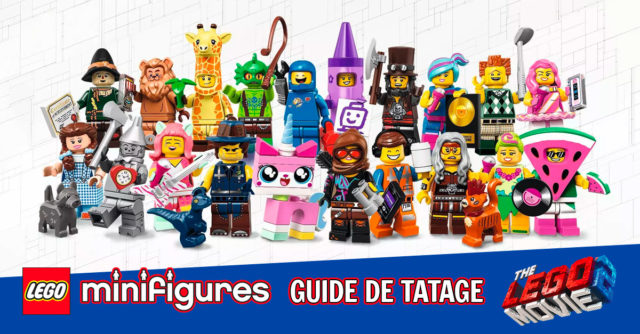 Les 20 personnages sont extrêmement faciles à identifier : ils ont tous un ou plusieurs accessoires très reconnaissables, et les petits sachets intérieurs sur certains ne gênent pas du tout le tâtage.
Normalement, il y a trois séries complètes par boite de 60. Normalement. Mais il peut arriver que ça ne soit pas exactement le cas. Et dans une boite de 60, il y a presque toujours une série complète par colonne, cela peut aider.
Un conseil : prenez votre temps. C'est surtout en se précipitant qu'on peut faire des erreurs.
► Vous pouvez TÉLÉCHARGER LE GUIDE AU FORMAT PDF A CETTE ADRESSE, pour pouvoir l'imprimer et cocher tranquillement vos découvertes dessus.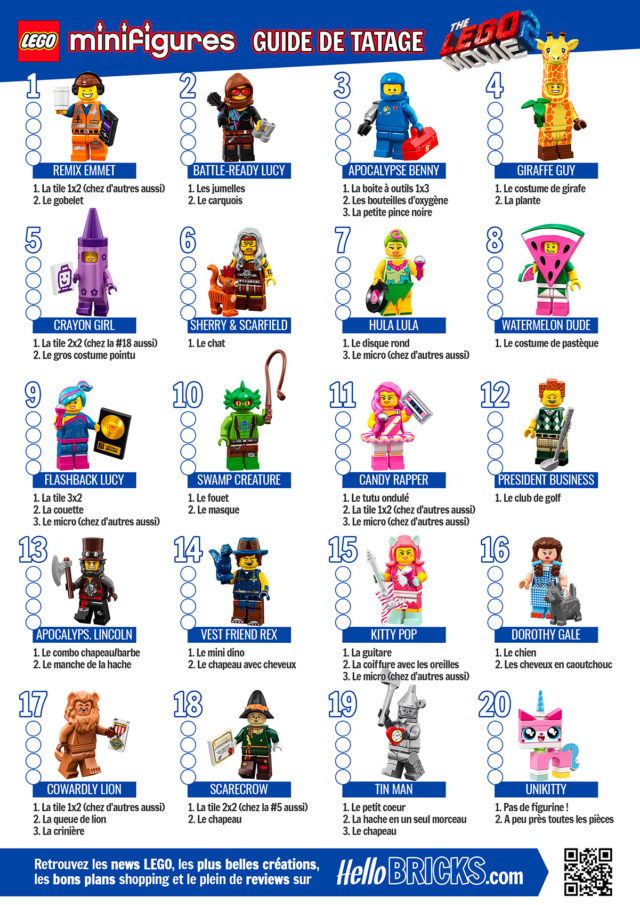 Minifigs à collectionner The LEGO Movie 2 (71023) : le guide de tâtage !