Première vague de nouveautés LEGO 2019 officiellement disponibles sur le Shop LEGO et en LEGO Store avec pour commencer les nouveautés LEGO City, LEGO Friends, LEGO Technic et The LEGO Movie 2.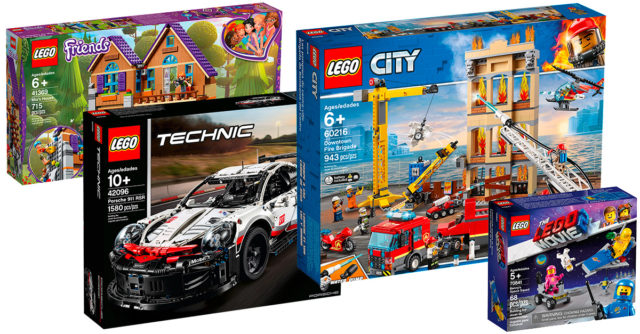 Vous pouvez cliquer sur les liens ci-dessous pour accéder directement aux thèmes qui vous intéressent, ou bien à cette adresse pour retrouver toutes les nouveautés d'un coup.
Pour les autres gammes (Star Wars, Overwatch, Creator, Ninjago, Super Heroes, Architecture, Minecraft, etc…), rendez-vous le 1er janvier 2019. Et pour les cadeaux, c'est pareil, il y aura deux polybags (City et Friends) offerts pour commencer l'année.
A noter, pour les membres du programme LEGO VIP : à partir de 60€ d'achat en produits The LEGO Movie 2, du 26/12/2018 au 15/01/2019, LEGO vous offre 2 places de cinéma pour aller voir le film. Le détail de l'offre à cette adresse.

Chez LEGO : les premières nouveautés LEGO 2019 sont disponibles