L'année 2019 sera l'année du cochon dans le calendrier chinois, et LEGO proposera le mini set LEGO 40186 Year of the Pig pour célébrer tout ça.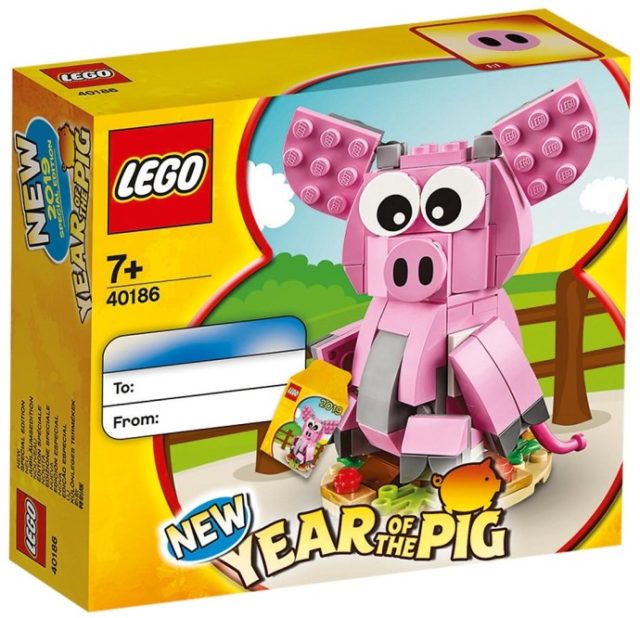 Comme d'habitude, il ne sera pas facile d'obtenir cette boite destinée principalement au marché asiatique. Jusqu'à présent non commercialisées en France, on peut réussir à les trouver dans certains LEGO Stores étrangers (comme celui de Leicester Square à Londres) ou dans les boutiques des parcs LEGOLAND. Sinon, rendez-vous sur Bricklink ou eBay.
LEGO a bien rodé le principe et c'est en effet déjà la cinquième boite sur le sujet après le mouton en 2015 (réf. LEGO 40148), un singe en 2016 (réf. LEGO 40207), le coq en 2017 (réf. LEGO 40234) et le chien en 2018 (réf LEGO 40235). Il y avait également eu un serpent en 2013 (réf. LEGO 10250), mais dans un style très différent.
(via Brickset)
Nouveauté LEGO 40186 Year of the Pig : l'année du cochon