Pour changer un peu des minifigs offertes avec les livres, DK offre dans la nouvelle édition du LEGO Book une brique tampographiée exclusive spéciale 60ème anniversaire de la brique LEGO.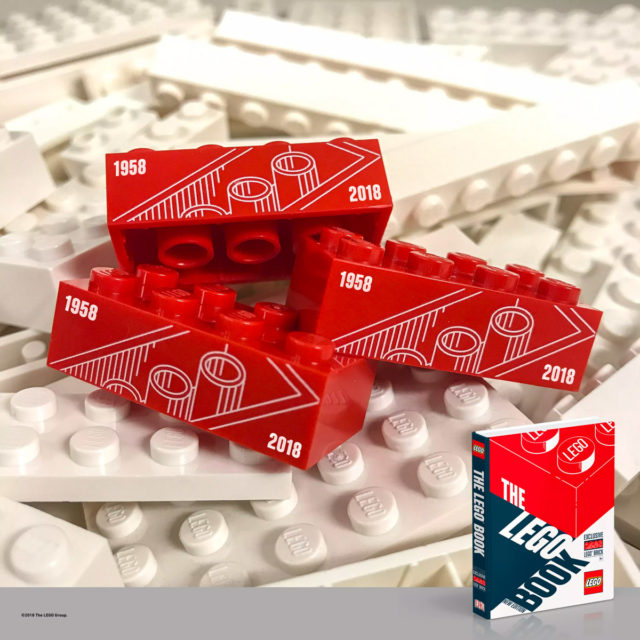 C'est la troisième édition de l'ouvrage après 2009 et 2012. Et donc au menu, toujours plein d'informations et d'anecdotes, avec un rattrapage de ce qui s'est passé depuis 2012, notamment côté jeux vidéo et cinéma.
Le livre est annoncé pour le 2 octobre 2018, et est déjà disponible en précommande chez amazon (22,83€).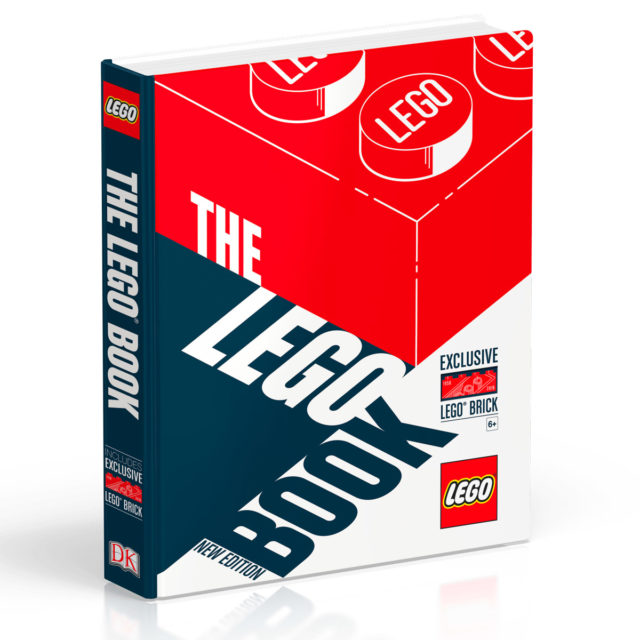 Celebrate and explore the incredible story of the LEGO Group and its much-loved bricks, sets, minifigures, movies, games, and more with this updated and expanded edition.

Take a dazzling visual tour through all the groundbreaking moments in LEGO® history, from the company's humble beginnings in a carpenter's workshop to the invention of the iconic LEGO brick and LEGO minifigure, through to the stunning toys, video games and movies of today, including LEGO® Star Wars™, THE LEGO® NINJAGO® MOVIE™, and LEGO® Dimensions.

This special edition of The LEGO® Book has been fully updated and expanded with the latest LEGO sets and fascinating facts to commemorate the 60th anniversary of the LEGO brick and the 40th anniversary of the minifigure. Go behind the scenes to learn how LEGO bricks are made; find out how amazing fan creations become real-life LEGO sets, and marvel at how LEGO bricks made it to the computer screen and the big screen. Created in full collaboration with the LEGO Group, The LEGO® Book is a treasure trove for LEGO fans of all ages.
The LEGO Book : une brique anniversaire exclusive offerte