Un membre de Brickset a trouvé dans le LEGO Certified Store de Ljubljana (Slovénie) une nouvelle boite LEGO Harry Potter : un Chemin de Traverse microscale, sous la référence LEGO 40289 Diagon Alley.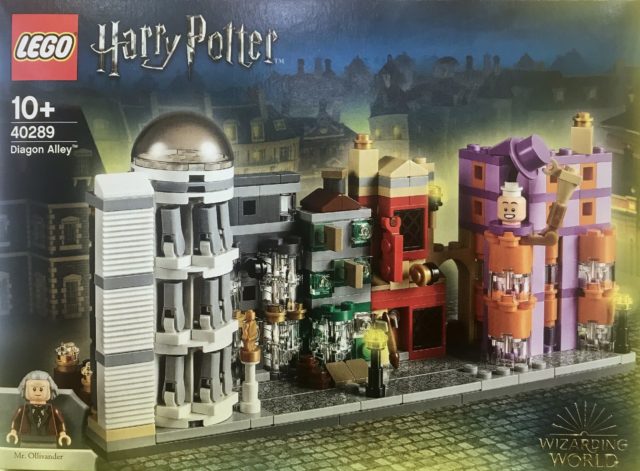 Cinq micro bâtiments alignés, avec dans l'ordre : la banque Gringotts, Flourish & Blotts (Fleury et Bott), Quality Quiddich Supplies (le magasin d'accessoires de Quidditch) and Weasley's Wizard Wheezes (Weasley, Farces pour sorciers facétieux).
La boite contient également la figurine d'Ollivander, le fabricant de baguettes magiques, mais pas de microfigs comme ce que LEGO a intégré dans le château Poudlard microscale LEGO 71043 Hogwarts Castle
Pas d'informations claires sur sa disponibilité ou son prix, et il n'est pas impossible que ce set soit finalement un cadeau (un peu à la façon 60 Years of the Brick dont la référence LEGO 40290 est similaire). Quoi qu'il en soit, offert ou non, le set devrait prochainement arriver en LEGO Store et sur le Shop LEGO.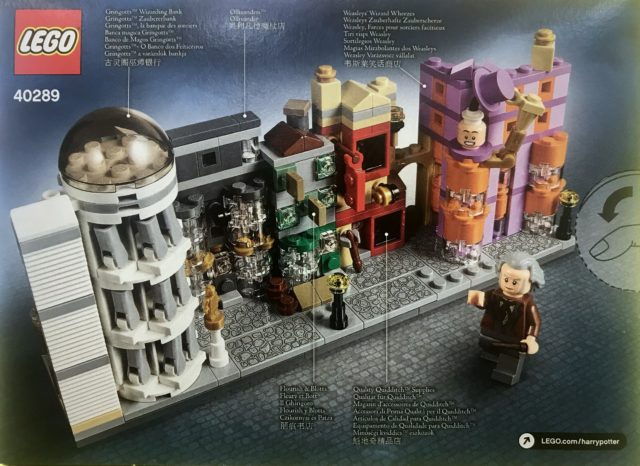 Bon, de mon côté, je préférerais quand même un vrai set à l'échelle minifig, surtout que l'ancienne référence LEGO 10217 de 2011 avait déjà mis la barre très haut !
Nouveauté LEGO Harry Potter 40289 Diagon Alley : le Chemin de Traverse version microscale