C'est devenu une habitude : LEGO célèbre le nouvel an chinois avec une boite thématique en rapport avec l'animal du signe du zodiaque chinois correspondant. Et 2018 étant l'année du chien, c'est donc logiquement un chien qui débarque :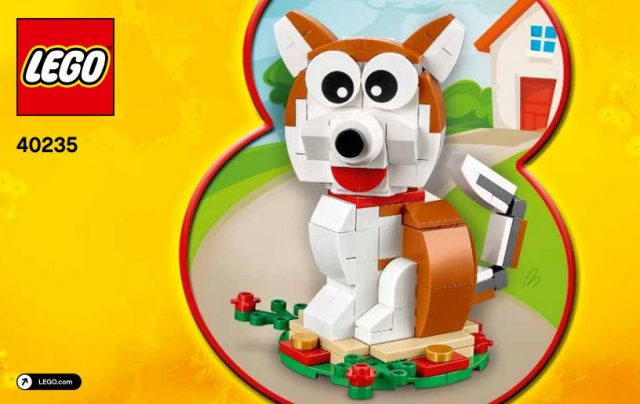 Pas encore d'infos sur la possible disponibilité de ce set LEGO 40235 Year of the Dog (157 pièces) en Europe. Ces sets sont généralement distribués en Asie (logique), mais le coq de cette année avait fait une apparition à Londres.
Pour rappel, LEGO avait commercialisé un mouton en 2015 (réf. LEGO 40148), un singe en 2016 (réf. LEGO 40207), et un coq cette année (réf. LEGO 40234). Il y avait également eu auparavant un serpent en 2013 (réf. LEGO 10250), dans un style un peu différent.
L'an prochain, c'est cochon (2019, année du Porc de Terre).
(via Brickset)
LEGO 40235 Year of the Dog : 2018, l'année du chien