Deuxième des trois jours "promo mystère" chez LEGO : ce mercredi 13 décembre, c'est le set Ninjago Movie 70617 Temple of The Ultimate Ultimate Weapon qui bénéficie d'une remise immédiate de 20%, et voit donc son prix passer de 111,99€ à 89,59€, aujourd'hui seulement.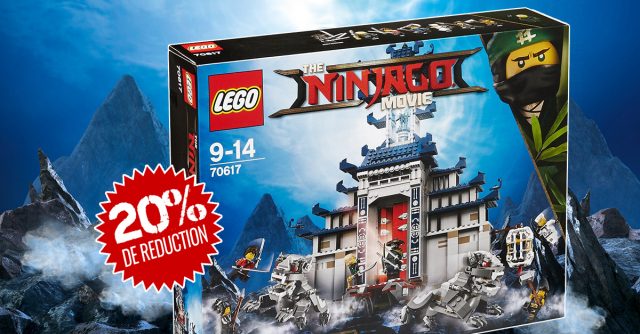 Au menu, 1403 pièces et surtout, point toujours appréciable, toute la bande de ninjas au complet avec le super méchant Garmadon. Et si le temple qui contient la fameuse "arme ultime suprême" en VF tient davantage du décor de cinéma, il est plutôt jouable et les deux gardiens de pierre valent le détour.
On trouve un peu mieux ailleurs, puisque le set est actuellement à 79,26€ chez Amazon par exemple… Mais avec les 5% VIP et le Père Noël 30478 qui s'ajoute automatiquement au panier sur le Shop@Home LEGO, c'est finalement plutôt compétitif.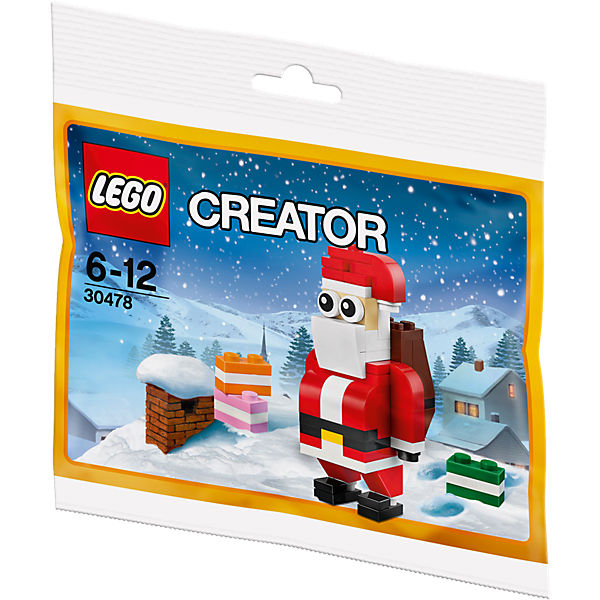 PS : le set LEGO Star Wars 75192 UCS Millennium Falcon va et vient en stock… Si vous le voulez au pied du sapin, n'hésitez pas à vérifier régulièrement sa disponibilité…
Chez LEGO : -20% aujourd'hui sur le set Ninjago Movie 70617 Temple of The Ultimate Ultimate Weapon