Quelques nouveautés LEGO sont arrivées en LEGO Store et sur la boutique en ligne officielle LEGO : d'abord le nouveau set LEGO Ideas 21312 Women of NASA (29,99€) – je suis curieux de voir si des stocks suffisants ont été prévus ou si il sera en rupture de stock en quelques heures…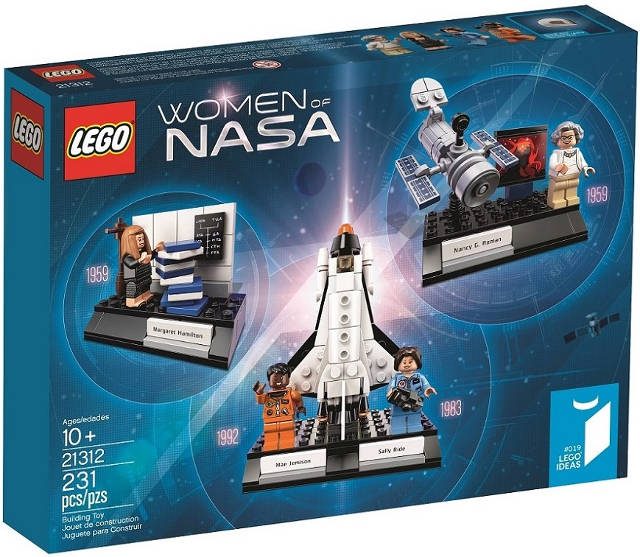 Ensuite les deux petits sets saisonniers de Noël :  40262 Christmas Ride Train et 40263 Christmas Town Square (9,99€) qui viennent rejoindre le petit set de Thanksgiving. Idéal pour compléter un peu le Winter Village.
Enfin quatre références côté BrickHeadz : les premiers sets Star Wars avec 41485 Finn et 41486 Captain Phasma, et les très réussis 41487 Lloyd et 41488 Sensei Wu tirés du film The LEGO Ninjago Movie. Toujours 9,99€ pièce.
Pour la suite, rendez-vous fin novembre pour deux gros sets : le 24 novembre pour le Joker Manor (70922), et le 27 novembre pour le copier-coller la réédition du Taj Mahal (10256).
Les nouveautés LEGO de novembre sont disponibles