Après le très beau livre The LEGO Batman Movie, les Coulisses du Film, retour à un format plus classique chez Dorling Kindersley avec un nouveau guide accompagné d'une minifig exclusive. Et Amazon ayant mis à jour la fiche produit avec les visuels officiels, c'est l'occasion de découvrir de plus près la Wonder Woman Post-New 52 qui sera offerte avec le livre LEGO DC Comics Super Heroes : The Awesome Guide.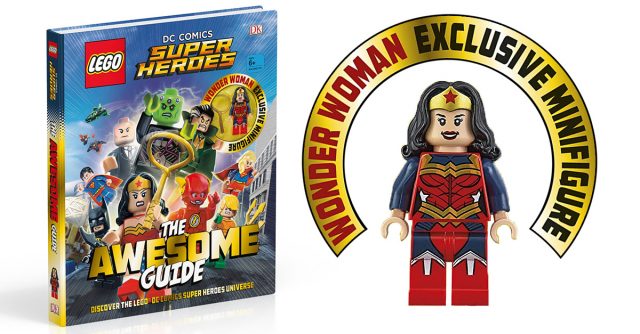 Le livre est en précommande en anglais à cette adresse (disponibilité annoncée pour le 2 mai 2017) et en français à cette adresse (disponibilité annoncée pour le 9 juin 2017). Amazon nous offre également au passage un aperçu du contenu du livre :
Et si vous voulez comparer la figurine exclusive de Wonder Woman à sa source d'inspiration, voici la version LEGO et l'original : je la trouve vraiment très réussie, elle est ultra fidèle, même si je regrette que LEGO ne soit pas allé jusqu'à tampographier également les épaules et les poignets… Dommage !
LEGO DC Comics Super Heroes The Awesome Guide : gros plan sur Wonder Woman