La mise à jour du serveur LEGO nous apporte aujourd'hui les visuels officiels du prochain set LEGO Ideas 21308 Adventure Time, tiré de la série animée américaine éponyme et du projet LEGO Ideas de Ludovic Piraud (aBetterMonkey).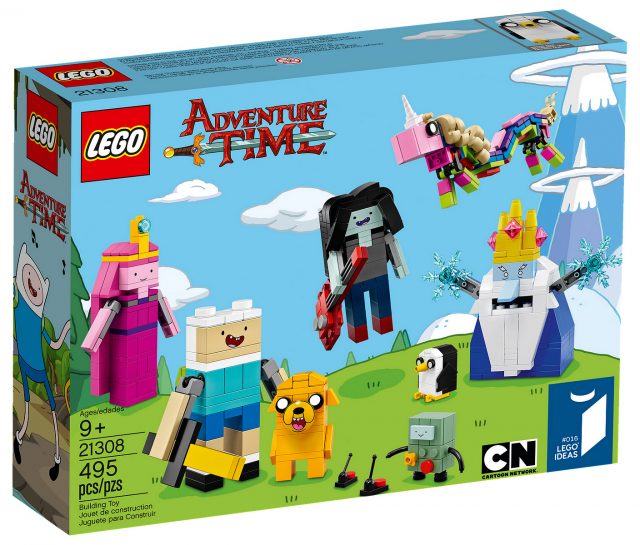 Au programme, 495 pièces et un prix public US de 49,99$ pour assembler Finn the Human, Jake the Dog, Marceline the Vampire Queen, Princess Bubblegum, Ice King, Flame Princess, Beemo, Lady Rainicorn et Gunter.
Pour obtenir ces personnages au format minifig, si vous êtes un fan inconditionnel de cette série délirante, il faudra vous tourner vers les packs d'extension du jeu vidéo LEGO Dimensions : le Level Pack 71245 pour Finn, le Team Pack 71246 pour Jake the Dog et Lumpy Space Princess, et le Fun Pack 71285 pour Marceline the Vampire Queen (exclusivité Micromania en France).
Rendez-vous le 1er janvier !
LEGO Ideas 21308 Adventure Time : les visuels officiels