Le site USA Today a mis en ligne aujourd'hui une première vidéo du court-métrage d'animation The Master: A LEGO Ninjago Short qui sera diffusé fin septembre aux USA avant le film d'animation Cigognes et Cie (qui n'a rien à voir avec LEGO, si ce n'est qu'il est également produit par Warner Animation Group !).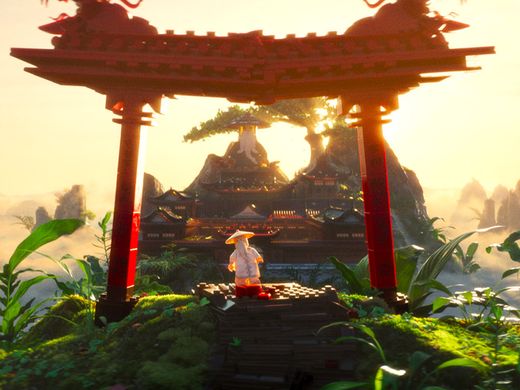 Ce court métrage qui sert de pré-teasing plus d'un an à l'avance permet de découvrir bien avant la sortie du film The LEGO Ninjago Movie (prévu en septembre… 2017) la première 'apparition' de Jackie Chan : la légende du kung fu y double Master Wu  dans la version originale, et au vu de ce petit extrait, un simple poulet semble déjà lui donner beaucoup de fil à retordre…
Cette vidéo permet surtout d'avoir un aperçu du style qui nous attend probablement : toujours de l'humour mais une approche légèrement différente du film The LEGO Movie puisque tout n'est pas 100% à base de briques LEGO (les nuages, les gravillons…).
Comme pour les films The LEGO Movie et The LEGO Batman Movie, de nombreux sets sont d'ores et déjà prévus l'an prochain pour accompagner The LEGO Ninjago Movie. Fans de la gamme Ninjago, il est temps de commencer à économiser…
The Master : premier aperçu du futur LEGO Ninjago Movie