Suite des nouveaux visuels officiels ! Partons aujourd'hui du côté de la gamme LEGO Nexo Knights avec un nouveau super mecha : le set LEGO Nexo Knights 70326 The Black Knight Mech.
Au programme : 530 pièces, Robin, un Squirebot, Whiparella, Ash Attacker et 3 Nexo Powers pour un prix public US annoncé à 39,99$. Un parfait complément pour aller avec l'autre robot géant de la gamme, le set LEGO Nexo Knights 70327 The King's Mech.
Les fans de la série animée resteront par contre probablement sur le faim côté fidélité : au lieu d'un robot sombre intégralement noir et gris (avec forcément quelques touches orange pour coller au code couleur Nexo Knights), nous avons ici de nombreuses touches de bleu et LEGO a également sensiblement fait évoluer le design général, au niveau du corps comme de l'épée et du bouclier. Dommage, je trouve la version du dessin animé bien plus réussie !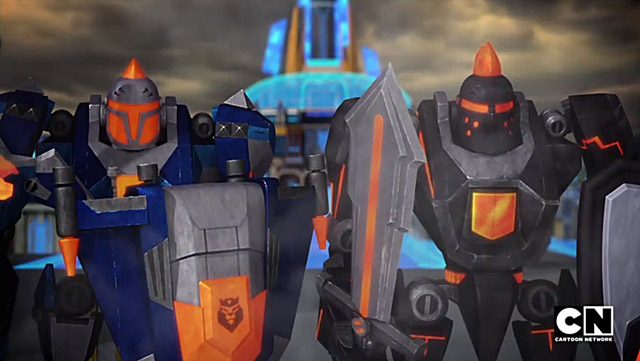 (via Eurobricks)
LEGO Nexo Knights 70326 The Black Knight Mech