Fans du célèbre aventurier, Briquefan 16 est sorti : et après les gammes Star Wars et Lord of the Rings, Briquefan s'attaque à la gamme LEGO Indiana Jones !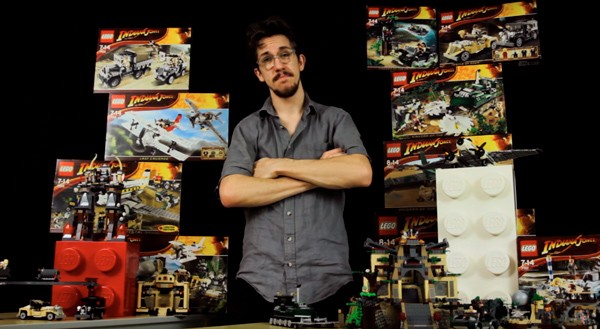 L'occasion de (re)découvrir la quinzaine de sets de cette gamme sortie en 2008/2009, avec toujours une analyse pleine d'humour et la comparaison avec les films dont ils s'inspirent. Il est encore possible de les trouver sur Bricklink, mais les prix ont malheureusement logiquement bien flambé !
Pour ceux qui habitent du côté de Limoges, Briquefan 16 sera projeté le 21 mars 2016, à 20h, au Carrefour des Étudiants, 88 rue du pont Saint-Martial à Limoges. Une soirée sympathique en perspective puisqu'elle vous permettra de rencontrer l'équipe du film !
Briquefan 16 : tout sur la gamme LEGO Indiana Jones !