Ça se précise : LEGO devrait présenter officiellement le nouveau set LEGO Star Wars Ultimate Collector Series 75098 Assault on Hoth à l'occasion de la New York Toy Fair qui débute ce samedi 13 février 2016.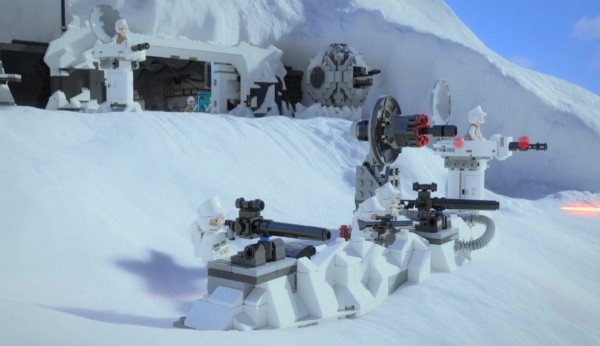 Le communiqué de presse officiel nous confirme/donne déjà quelques informations intéressantes :
Une disponibilité au 1er mai 2016
Un prix public de $249,99 aux US (on commence à prendre les paris pour la France ?)
Une grosse boite de 2144 pièces
Une base au design modulaire, un Snowspeeder, un Speeder Bike, une Wampa Cave
Luke Skywalker, Han Solo, Toryn Farr, Wes Janson, Wedge Antilles, K-3PO et d'autres minifigs
Et un Wampa !
MAJ : retrouvez l'annonce officielle, tous les visuels et la vidéo des designers à cette adresse et le set sur le Shop@Home ici !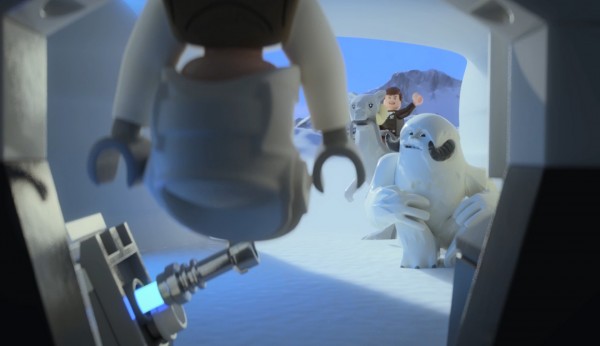 LEGO 75098 Assault on Hoth™ Base will Challenge Even the Most Skilled Fan Builders
Experienced builders can recreate the Rebel Force's Echo Base from Star Wars: Episode V – The Empire Strikes Back in an unbelievably detailed recreation of one of the most iconic scenes in the original Star Wars trilogy. The 2,144-piece building set inspires fans to build their own scouting missions with the Snowspeeder, armed with twin spring-loaded shooters, and get back to base on the speeder bike to help Luke, Han and the other Rebel heroes. The modular design enables fans to customize their Rebel base configuration, including a Wampa cave and Wampa figure. The set features LEGO minifigure versions of Luke Skywalker, Han Solo, Toryn Farr, Wes Janson, Wedge Antilles, K-3PO, and more. Available May 1 for $249.99.
(vu sur Promobricks)
LEGO 75098 Assault on Hoth : l'annonce officielle approche