Star Wars The Force Awakens n'en finit plus de buzzer, cette fois autour du Stormtrooper qui affronte Finn devant le château de Maz Kanata. Le film ne dévoile rien sur lui, mais un simple mot qu'il prononce (« Traitor ») a suffi à lui valoir le surnom de TR-8R (en phonétique).
On en apprend davantage dans un livre intitulé Star Wars: Before the Awakening et qui se concentre sur les personnages de Finn, Rey et Poe avant le début du film. Son nom est FN-2199 et il a été formé en même temps que Finn.
Et nobu_tary nous livre sa version du personnage au format Constraction Figure : j'aime beaucoup les améliorations qu'il a apportées par rapport au set officiel 75114, particulièrement au niveau de l'entrejambe qui apparaît beaucoup mieux finie ainsi !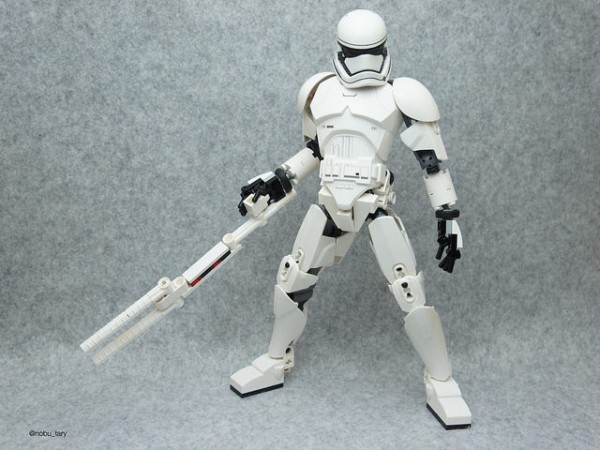 Ah, et c'est donc lui qui est présent avec son bâton anti-émeutes dans le set 75139 Battle on Takodana…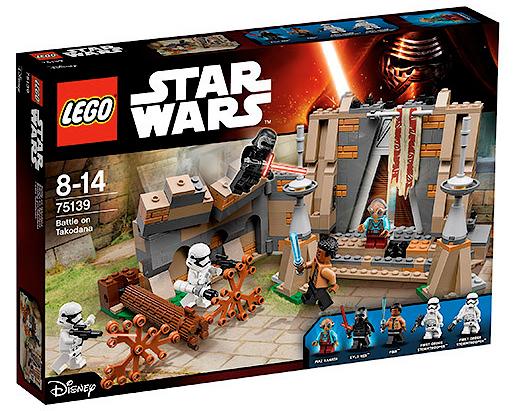 Star Wars TFA : ne l'appelez plus TR-8R, il s'appelle FN-2199…