Le nouveau set LEGO Marvel "What If…?" 76194 Tony Stark's Sakaarian Iron Man (369 pièces) est maintenant en ligne sur le Shop officiel LEGO, ce qui permet de confirmer son prix : 34,99€.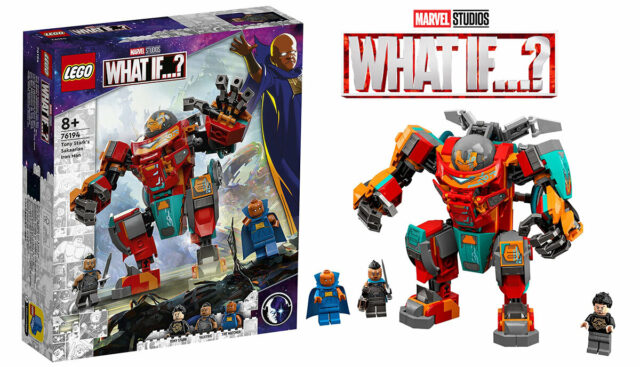 Il est basé sur la future série animée "What If…?" qui présentera des versions alternatives du Marvel Universe.
Comme par exemple ici un Hulkbuster assemblé à partir de pièces de la décharge de Sakaar, la planète vue dans le film Thor: Ragnarok. Et qui peut se transformer en voiture. Avec côté figurines : Tony Stark (avec un t-shirt Black Sabbath), Valkyrie (dans une nouvelle version après celle du set 76084 The Ultimate Battle for Asgard de 2017), et le Gardien / The Watcher.
Disponibilité confirmée pour le 1er août prochain au prix de 34,99€.
► Retrouvez ce set LEGO 76194 sur le Shop officiel LEGO.
Nouveauté LEGO Marvel "What If…?" 76194 Tony Stark's Sakaarian Iron Man : en ligne sur le Shop LEGO