Les cadeaux de janvier Harry Potter 30628 The Monster Book of Monsters et Ideas 40448 Vintage Car ayant été en rupture extrêmement rapidement, LEGO ressort le mini set 40416 Ice Skating Rink, à nouveau offert dès 150€ d'achat comme en décembre 2020 (une "Limited Edition" pas si limitée que ça finalement).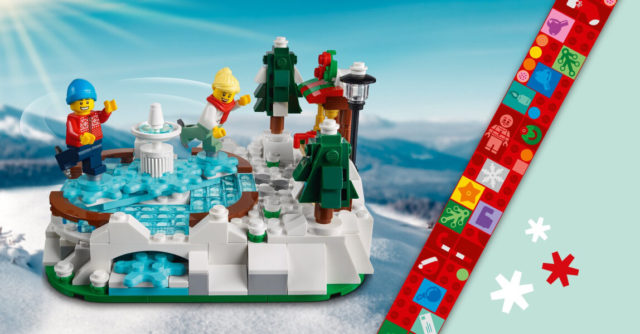 Bref, félicitations une nouvelle fois à la personne qui gère les prévisions de stock pour les cadeaux : le livre Harry Potter devait être offert tout le mois de janvier, et la voiture vintage jusqu'au 17 janvier. En pratique, c'était déjà plié en une demi-journée pour le livre et quelques jours pour la voiture.
Cette nouvelle offre est théoriquement valable jusqu'au 31 janvier 2021 ou dans la limite des stocks disponibles. Vous pouvez retrouver mon récap de toutes les nouveautés 2021 à cette adresse si vous voulez profiter de ce cadeau pour (re)faire quelques achats.
► Rendez-vous sur la boutique en ligne officielle LEGO. 
Chez LEGO : le mini set 40416 Ice Skating Rink est à nouveau offert