Le nouveau cadeau du moment chez LEGO, pour fêter le Nouvel An chinois et l'année du Rat qui va bientôt commencer, c'est le set LEGO 40355 Year of the Rat offert dès maintenant sur le Shop LEGO et en LEGO Store à partir de 80€ d'achat, sans restriction de gamme.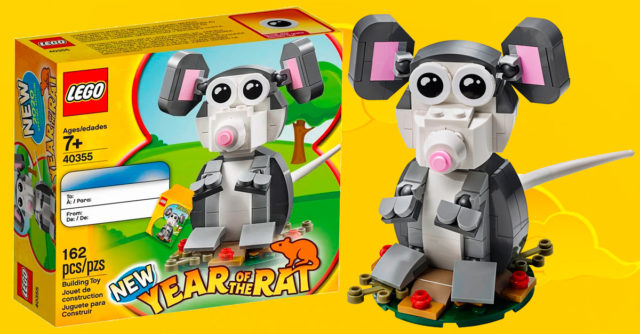 Offre valable jusqu'au 26 janvier prochain et dans la limite des stocks disponibles.
Histoire de rester dans le thème, c'est l'occasion de craquer pour les deux très jolis sets du Nouvel An Chinois 2020 qui sont toujours disponibles sur la boutique officielle en ligne : LEGO 80104 Lion Dance (882 pièces, 74,99€, avec la nouvelle minifig déguisée en rat) et LEGO 80105 Chinese New Year Temple Fair (1664 pièces, 99,99€).
Chez LEGO : 40355 Year of the Rat offert dès 80€ d'achat