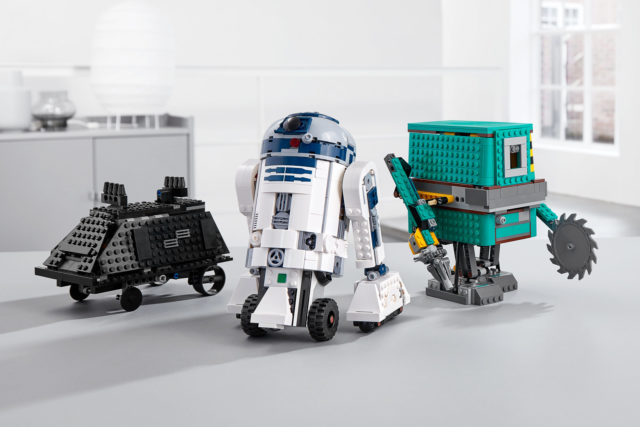 Si vous voulez un aperçu du futur set LEGO Star Wars 75253 BOOST Droid Commander (retrouvez l'annonce officielle avec tous les détails à cette adresse), voici une courte vidéo qui vous permettra de vous faire une meilleure idée que les quelques photos diffusées jusqu'à présent. On y retrouve les trois droïdes (R2-D2, le Gonk Droid et le Mouse Droid) et un aperçu des missions programmables via le système LEGO Boost :
Introducing the droids you have been looking for… New #LEGOStarWars BOOST Droid Commander lets fans build, code and play with three iconic @StarWars droids! Coming this September. #MayTheFourthBeWithYou #StarWars #StarWarsDay https://t.co/NySJJ4wsNU pic.twitter.com/jhnk2TNkDE

— LEGO (@LEGO_Group) 4 mai 2019
J'en profite pour vous rappeler que les promotions LEGO Star Wars May the 4th se terminent demain. Rendez-vous sur le Shop officiel LEGO pour retrouver tous les détails des offres, si vous voulez en profiter avant qu'elles soient terminées.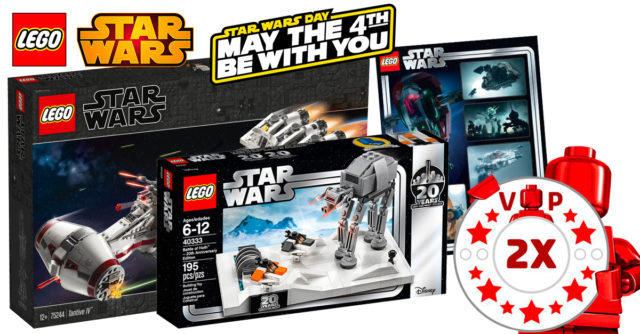 LEGO Star Wars 75253 BOOST Droid Commander : une vidéo pour voir les droïdes en action