Le joli set promotionnel LEGO 40334 Avengers Tower (et sa minifig exclusive de Tony Stark / Iron Man) est dès maintenant offert sur le Shop LEGO et en LEGO Store dès 75€ d'achats dans la gamme LEGO Marvel.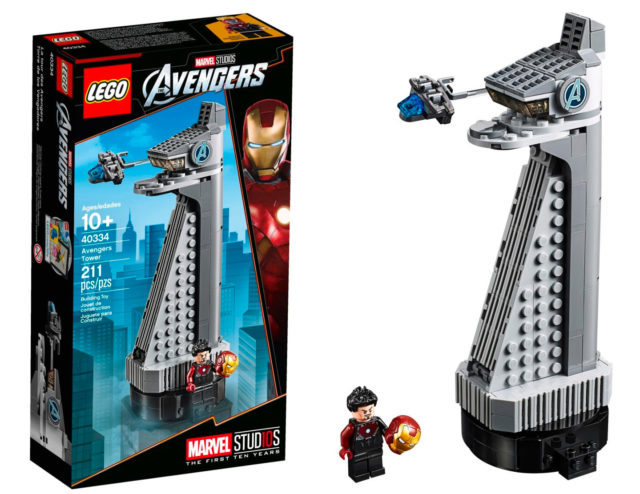 L'offre est valable jusqu'au 2 mai, mais je vous conseille de commander au plus vite si vous voulez être sûr de l'obtenir. Sur ce type de cadeau, la mention "dans la limite des stocks disponibles" se vérifie malheureusement au bout de seulement quelques jours ou quelques heures, et je ne suis vraiment pas sûr qu'il en reste encore pour la sortie des nouveaux sets Spider-Man le 22 avril prochain. Le porte-clés de la Ford Mustang GT et la Mystery Box Star Wars n'ont tenu que quelques heures en stock…
Et en prime, une surprise : un tirage d'art LEGO Marvel (5005877) est également offert dès 35€ d'achat pour les membres LEGO VIP. Ce poster – le premier d'une série de trois posters offerts par LEGO pour fêter les 10 ans de Marvel – met en scène le set 76127 Captain Marvel and The Skrull Attack :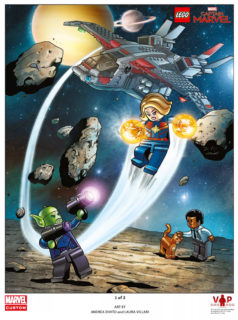 Bref, fans de Marvel ou d'Iron Man, c'est par ici que ça se passe !
Chez LEGO : le set Marvel 40334 Avengers Tower et un tirage d'art Captain Marvel offerts