Si vous faisiez partie des rares personnes à avoir échappé aux fuites, le suspense est terminé avec l'annonce officielle de la nouvelle série de minifigs à collectionner The LEGO Batman Movie (sobrement référencée 71020 The LEGO Batman Movie Minifigures Series 2).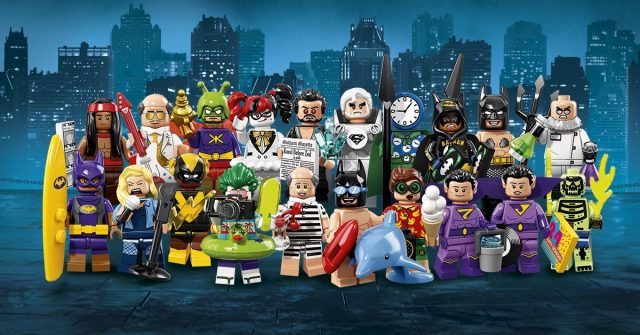 Vingt "nouveaux" personnages à collectionner :
Friends and Family Harley
Friends and Family Alfred
Clock King
Hugo Strange
Mermaid Batman
Swimming Pool Batman et son dauphin
Tropical Joker
Vacation Robin
Vacation Batgirl
Vacation Alfred
Soccer Mom Batgirl
Killer Moth
Jayna (Wonder Twins)
Zan (Wonder Twins)
Apache Chief
Jor-El
General Zod
Doctor Phosphorus
Black Canary
Black Vulcan
Disponibilité annoncée pour janvier 2018, toujours (a priori) au même tarif : 3,99€ par sachet. La diversité des accessoires devrait la rendre assez facile à tâter !
Minifigs à collectionner 71020 The LEGO Batman Movie Minifigures Series 2 : l'annonce officielle