Comme prévu, la nouvelle vague de packs d'extension LEGO Dimensions est désormais disponible avec cinq nouvelles références tirées de licences diverses et variées :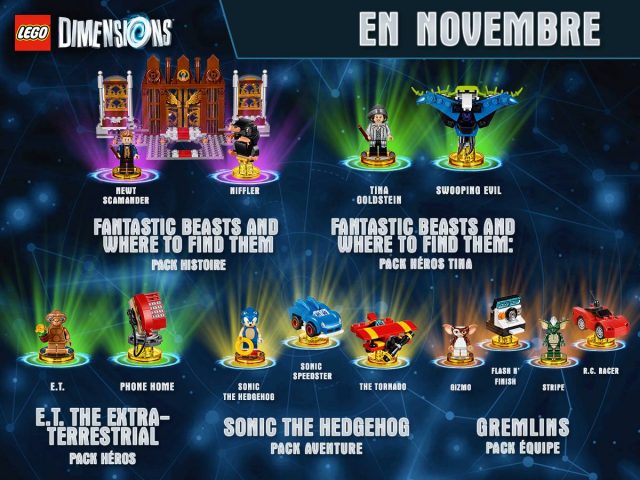 71253 Fantastic Beasts Story Pack (44,99€)
71244 Sonic The Hedgehog Level Pack (29.99€)
71256 Gremlins Team Pack (24,99€)
71257 Fantastic Beasts Tina Fun Pack (14,99€)
71258 E.T. The Extraterrestrial Fun Pack (14,99€)
71285 Adventure Time Marceline Fun Pack (14.99 €) > exclusivité Micromania
Retrouvez dès maintenant les packs de cette vague 7 sur Amazon ou directement sur le Shop@Home LEGO. Les deux packs Fantastic Beasts sortent pile en même temps que le film Les Animaux Fantastiques, c'est plutôt bien calculé de la part de LEGO !
Et vous, vous les achetez pour le jeu ou juste pour les minifigs exclusives ces packs ?
LEGO Dimensions : la nouvelle vague packs d'extension est disponible