LEGO lance jusqu'à fin janvier une campagne pour demander davantage de créativité et d'originalité dans les projets LEGO Ideas !
Une trop grande partie des projets soumis sur la plateforme sont effectivement dérivés de films, séries TV ou jeux vidéos. Rien de réellement original donc, même si il est toujours intéressant de découvrir à quoi les différents sujets ressemblent en version LEGO !
Mais je peux comprendre la raison de ces nombreuses déclinaisons : il est beaucoup plus facile d'obtenir des votes et faire le buzz quand il existe une base de fans prêts à tout (et c'est aussi à double tranchant pour LEGO). Personnellement j'étais le premier ravi de découvrir la validation de la Delorean ou de l'Ectomobile!
Il ne faut pas que LEGO Ideas devienne synonyme de "Quelle sera la prochaine licence adaptée en LEGO". Et il y a de très beaux projets originaux qui ne reçoivent pas l'attention qu'ils mériteraient, espérons qu'ils pourront atteindre leurs objectifs et que l'avenir soit un bon équilibre entre licences et créations originales !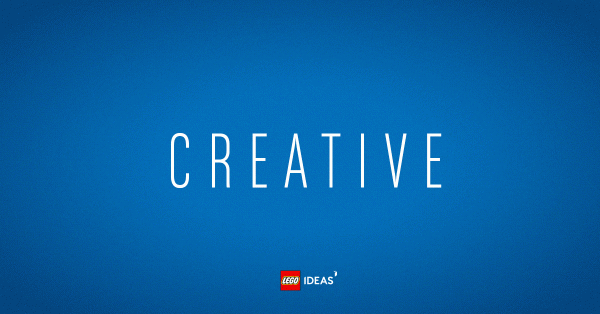 When you visit various LEGO fan sites and Facebook pages over the next month, there's a good chance you will run into our "Creative Ideas Wanted" campaign. Kicking off on the 26th December and continuing until the end of January, the aim of the campaign is to encourage people to take up the challenge of designing a model that could become the next LEGO product.

Of course we already have many great ideas – over 5,000 active right now – but we'd love to have even more.

Many of your submissions are based on classic movies and TV series. We want to see more original creations such as the Exo-Suit, Birds and the soon-to-be-launched Maze; product ideas that start from scratch and that aren't based on existing properties.

We hope you will join us in this campaign to encourage LEGO fans to take a look at LEGO Ideas.
LEGO Ideas demande de l'originalité et de la créativité !