La gamme LEGO Star Wars fête ses 20 ans en 2019, et LEGO a préparé pour l'occasion cinq sets spéciaux « 20th Anniversary Edition » avec dans chacun une minifig collector exclusive (Princess Leia, Lando Calrissian, Luke Skywalker, Darth Vader, Han Solo). Ces figurines sont grosso modo les versions de l'époque avec les têtes jaunes, mais avec un logo « 20th Anniversary » tampographié dans le dos et un mini stand de présentation.
75243 Slave I – 20th Anniversary Edition (1007 pièces, $119.99)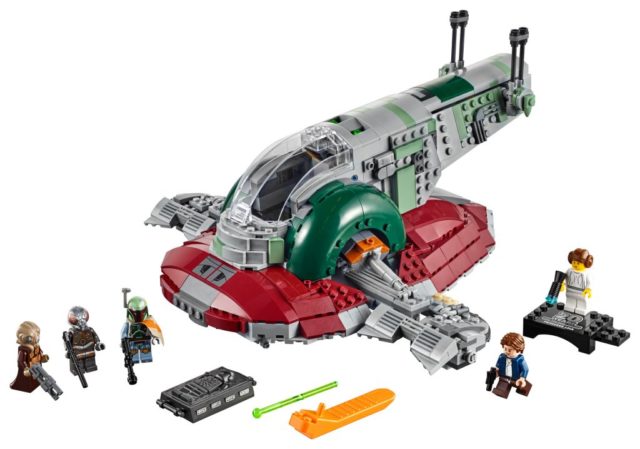 Build Boba Fett's personal Slave I starship and travel with him through the LEGO Star Wars galaxy in search of fugitives! Grab the handle and fly him around. Pull the triggers to fire the spring-loaded shooters. Load Han Solo trapped in carbonite into the hold and deliver him to collect your payment. It's another exciting day in the life of a bounty hunter!
75259 Snowspeeder – 20th Anniversary Edition (309 pièces, $39.99)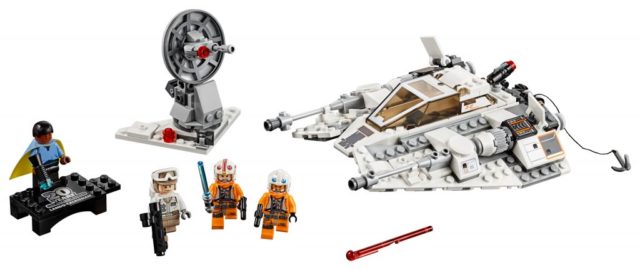 Sound the alarm, Echo Base is under attack! Win the Battle of Hoth with Luke and Dak Ralter in their amazing LEGO Star Wars Snowspeeder from Star Wars: The Empire Strikes Back. Speed over the ice and launch the spring-loaded shooters. Then fire the rear stud shooter and harpoon with string. On the ground, help the Rebel Trooper take aim and fire the gun tower stud shooter. Those Imperials must be defeated!
75258 Anakin's Podracer – 20th Anniversary Edition (279 pièces, $29.99)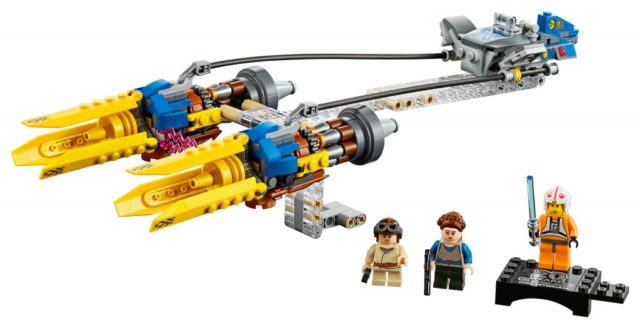 Speed to victory in Anakin's Podracer! Sit young Anakin Skywalker in the cockpit and lower his goggles ready for the race. Then fire up the huge engines, grab the play handle and zoom through canyons of Tatooine… or your living room! With Anakin at the controls, victory is yours!
75261 Clone Scout Walker – 20th Anniversary Edition (250 pièces, $29.99)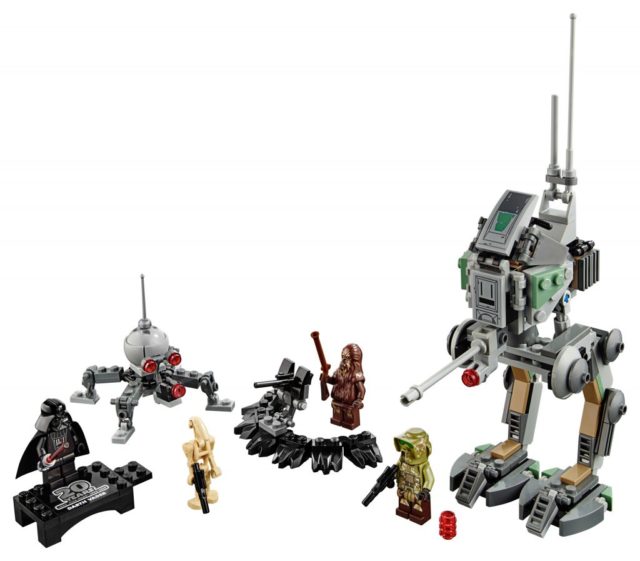 Protect the Wookiee warrior with the armored Clone Scout Walker! Sit the Kashyyyk Trooper in the seat of the armored AT-RT Walker and stride in battle. Turn and fire the stud shooter before the Dwarf Spider Droid destroys the trench with its own stud shooter. The Clone Army must win at all costs!
75262 Imperial Dropship – 20th Anniversary Edition (125 pièces, $19.99)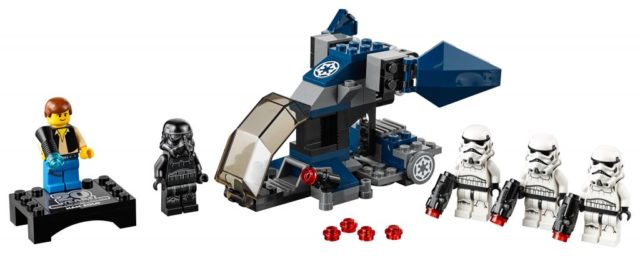 Deploy the troopers with the LEGO Star Wars Imperial Dropship! Load them onto the platform and store their stud blasters for the flight. Then sit the Shadow Trooper in the cockpit, fire up the engines and blast off for another exciting battle against the Rebels!
Ces sets devraient être commercialisés au mois d'avril 2019. Plus d'informations à venir sur la disponibilité exacte et les prix par chez nous. Comptez pour l'instant 240$ au prix public US pour la collection complète 20ème anniversaire, je suis curieux de voir le prix public en Euros pour la France.
(via The Brothers Brick)
LEGO Star Wars fête ses 20 ans : les nouveaux sets 2019 « 20th Anniversary Edition » et les minifigs collector